Gary Platt Manufacturing Plays Key Role in Henderson, Nevada Renaissance at Rainbow Club and Emerald Island
RENO, Nev. (November 30, 2021) – Gary Platt Manufacturing is playing a key role in the revitalization that is recreating downtown Henderson, Nev. Gary Platt recently installed its unsurpassed casino seating at the Rainbow Club and at Emerald Island, further strengthening a relationship that goes back several years between Gary Platt and casino owner Tim Brooks.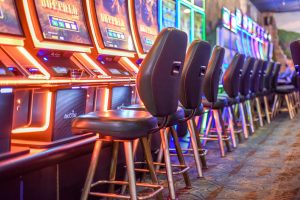 Brooks recently bought and extensively renovated both properties and turned to Gary Platt for seating solutions for both properties. Gary Platt installed 300 new units of its patented Monaco chair at the Rainbow Club and installed 300 GX2 chairs at Emerald Island.
"We chose Gary Platt because they're a great company to work with, and their product is head and shoulders above the rest. Choosing Gary Platt is one of the best business decisions that we've ever made in our career," said Tim Brooks, owner of Emerald Island and Rainbow Club.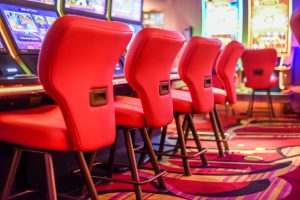 "The renaissance in downtown Henderson is bringing added excitement to the entire Las Vegas valley. Rainbow Club and Emerald Island casinos have been local favorites for years, and we are thrilled to be a major part of the renovation at both properties, bringing comfort and style to players," said Joe Esposito, CEO for Gary Platt.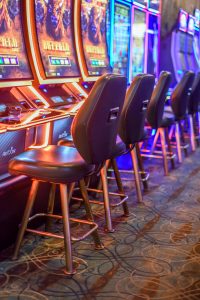 The stylish Monaco and the classic GX2 model are two of dozens of Gary Platt models that are found throughout Henderson, the Las Vegas valley, and around the country, as operators like Tim choose Gary Platt chairs for their customers.
Gary Platt hand-crafts seating with legendary comfort for casino, office, and hospitality, all  in a wide variety of designs that are completely customizable to fit each property's unique brand.  Click here to visit Gary Platt's gallery of installations.
For more information, join Gary Platt on Facebook, Instagram, LinkedIn, and Twitter.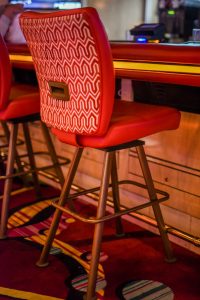 About Gary Platt Manufacturing
For more than 20 years, Gary Platt Manufacturing has been the world's leading provider of performance casino seating. The design team has more than 50 years of experience in providing products with unsurpassed comfort and excellence. Gary Platt produces premium seating for casinos on five continents and creates chairs for slots, table games, poker, bar-top, bingo and hospitality. For more information, visit Gary Platt at www.garyplatt.com.
# # #
Media contact:
Paul Speirs-Hernandez, Steinbeck Communications
+1 (702) 413-4278, paul@steinbeckcommunications.com