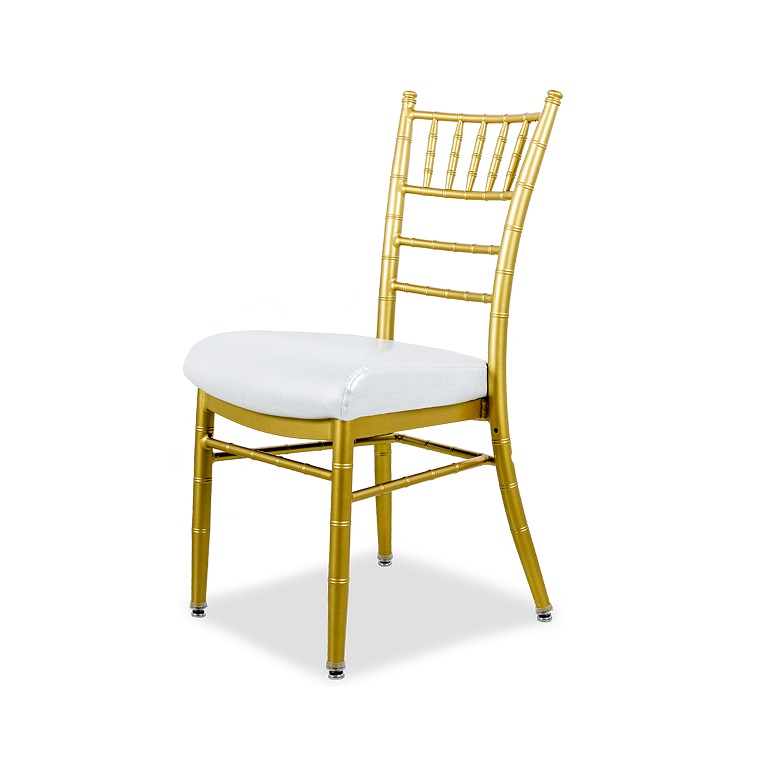 Chiavari
Select the type of Chiavari chair below:
Build Your Chair
Click on the image and then on any options. Some configurations may not be compatible. Please contact customer service for any clarifications.
Standard Features
Ultra Comfortable Stack Chair
Ergonomically Designed Lumbar Support
Covered Back Bar (Same Uph as Seat Std.)
Include a foot ring.
Contact Customer service