Gary Platt Manufacturing Creates Custom, Hand-Crafted Chairs for New Desert Diamond Casino West Valley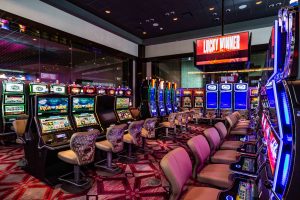 RENO, Nev. (November 18, 2021) – The new Desert Diamond Casino West Valley is one of the tribal gaming industry's most exciting properties, and chairs from Gary Platt Manufacturing are found throughout the casino floor.
Players are enjoying the unsurpassed comfort of Gary Platt's patented Monaco model in slots, tables, bingo, and the high-limit room. Custom diamond-tufted upholstery and innovative design now inhabit the casino floor, giving guests unsurpassed comfort while they play. Further, Gary Platt created two custom designs that perfectly reflect the unique Desert Diamond Casino West Valley brand.
Additionally, Gary Platt provided hundreds of its innovative Kopa stack chairs. The Kopa provides unsurpassed comfort while still providing the functionality and durability of a stack chair, giving guests comfort through the duration of their game.
"As we met with Desert Diamond and their design team, we understood the importance of expert execution down to the smallest detail. The property is filled with incredible design details, and our hand-crafted chairs and custom design perfectly complement the property's design aesthetic," said Joe Esposito, CEO for Gary Platt.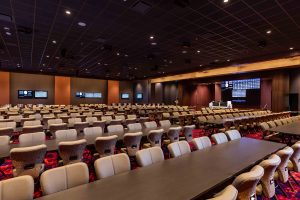 "In the West Valley at Desert Diamond Casinos, our guests' experience always comes first. That's why we were excited to continue our partnership with Gary Platt to create custom chairs that offer luxury seating throughout our new facility. They went above and beyond producing exclusive chairs that are a perfect fit for the look and feel of our casino," said Joe Costello, interim General Manager of Desert Diamond Casino West Valley.
For more information, join Gary Platt online at garyplatt.com and on Facebook, LinkedIn, and Twitter.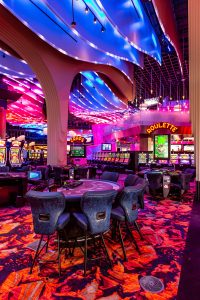 About Gary Platt Manufacturing
For more than 20 years, Gary Platt Manufacturing has been the world's leading provider of performance casino seating. The design team has more than 50 years of experience in providing products with unsurpassed comfort and excellence. Gary Platt produces premium seating for casinos on five continents and creates chairs for slots, table games, poker, bar-top, bingo and hospitality. For more information, visit Gary Platt at www.garyplatt.com.
About Desert Diamond Casinos & Entertainment
Desert Diamond Casinos & Entertainment, with three locations in Southern Arizona (Tucson, Sahuarita, and Why) and one near Glendale, is owned and operated by the Tohono O'odham Gaming Enterprise, an enterprise of the Tohono O'odham Nation. Additional information can be found at www.ddcaz.com or by calling 866-DDC-WINS. Follow Desert Diamond Casinos & Entertainment on Twitter (@DiamondCasinos), Facebook (@DDCAZ), and Instagram (@DiamondCasinos).
# # #
Contact:
Paul Speirs-Hernandez, Steinbeck Communications
+1 (702) 413-4278, paul@steinbeckcommunications.com