Gary Platt Manufacturing Officially Launches new Sierra Nevada Hospitality Division, Acquiring Hospitality Line and Industry Expertise; Names Hospitality Seating Authority Eric Segal as President
Gary Platt to make comfort a premium element of hospitality seating
RENO, Nev. (September 29, 2021) – Casino players everywhere enjoy their play in the unsurpassed comfort of Gary Platt Manufacturing's legendary casino seating that is manufactured right here in the USA. Now the company is bringing that same comfort to hospitality seating, officially launching its Sierra Nevada Hospitality division. The Sierra Nevada Hospitality division will focus on all hospitality seating including; banquet, conference, restaurant, bar and hotel seating.
Renowned hospitality seating authority Eric Segal has been named president of the new division, bringing more than 20 years of experience and industry knowledge to Gary Platt.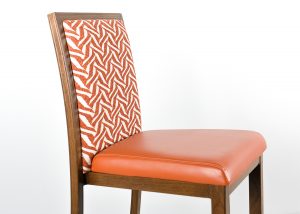 More than just a new division, Gary Platt's Sierra Nevada Hospitality is a revolution, and will mark the first time Gary Platt's premium and proprietary foam will be a component of hospitality chair as a premium upgrade. The highly resilient foam does not break down even after years of use, and solidifies the durability and sustainability of all components of the chair for years to come.
"For far too long, the hospitality seating industry globally has been focused on function and style. We are changing that starting today," Segal said. "The innovative designers and artisans at Gary Platt are bringing comfort, function, and durability to every component of hospitality seating with their signature upgraded foam option. Gary Platt foam has demonstrated for decades that it does not break down- applying this durability to hospitality brings light to our commitment to pure sustainability. Anyone anywhere who has ever sat in a traditional conference chair for more than 10 minutes will agree – it's about time for comfortable, durable and sustainable seating, and we are thrilled to lead the way forward."
Gary Platt's Chief Commercial Officer Joshua Corrick said, "Never tell the Gary Platt design team something can't be done. We are creating a landmark in the hospitality industry: a chair with unsurpassed comfort, unsurpassed durability, and unsurpassed quality, all at an affordable price."
Gary Platt's Sierra Nevada Hospitality division has wasted no time in making its mark and has already secured flagship agreements with Caesars Entertainment and Resorts World Las Vegas.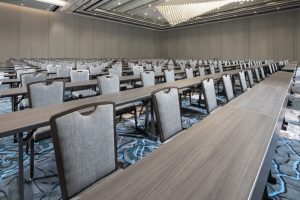 For more information on Gary Platt's unsurpassed comfort, durability, and design visit Gary Platt at G2E, booths 2618 and 2820. Join Gary Platt online at garyplatt.com and on LinkedIn, Twitter, and Facebook.
 About Gary Platt Manufacturing
For more than 20 years, Gary Platt Manufacturing has been the world's leading provider of performance casino seating. Gary Platt produces premium seating for casinos on five continents and creates chairs for a wide range casino, office, and hospitality uses. The design team has more than 50 years of experience in providing products with unsurpassed comfort, durability, and design. For more information, visit Gary Platt at www.garyplatt.com.
About Sierra Nevada Hospitality
The Sierra Nevada Hospitality line presented by Gary Platt features more than 100 different chairs for a wide variety of needs across the entire operation, including bars, restaurants, and banquet/convention spaces and all are stackable, portable, durable, and comfortable. The options for customization in the Sierra Nevada Hospitality line are virtually limitless, and truly unleash the imagination of any designer.
# # #
Media Contact:
Paul Speirs-Hernandez, Steinbeck Communications
+1 (702) 413-4278, paul@steinbeckcommunications.com