Gary Platt Manufacturing's Aurora Model Named Best Casino Seating Product in the Casino Awards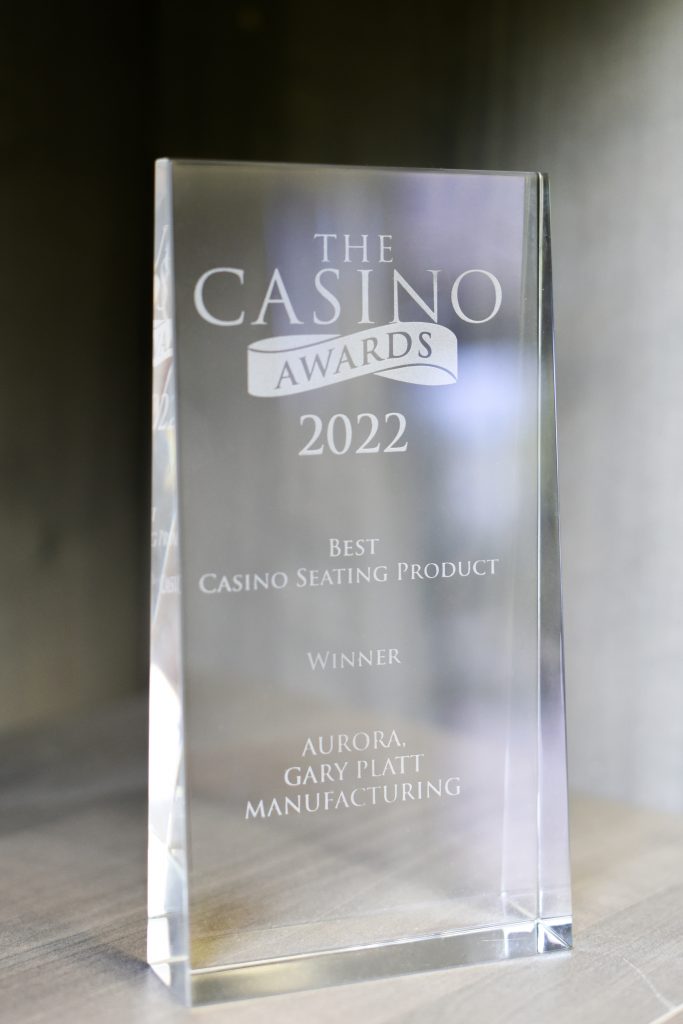 RENO, Nev. (June 27, 2022) – Gary Platt Manufacturing's new Aurora model was named "Best Casino Seating Product" in the recent Casino Awards. The top-selling Aurora was originally created as part of Gary Platt's Collection for Resorts World Las Vegas and has since become a hit with operators and players alike in casinos worldwide
"We are thrilled when our artisans are recognized for their artistic achievements, and the Aurora model was a landmark in casino design," said Gary Platt CEO Joe Esposito.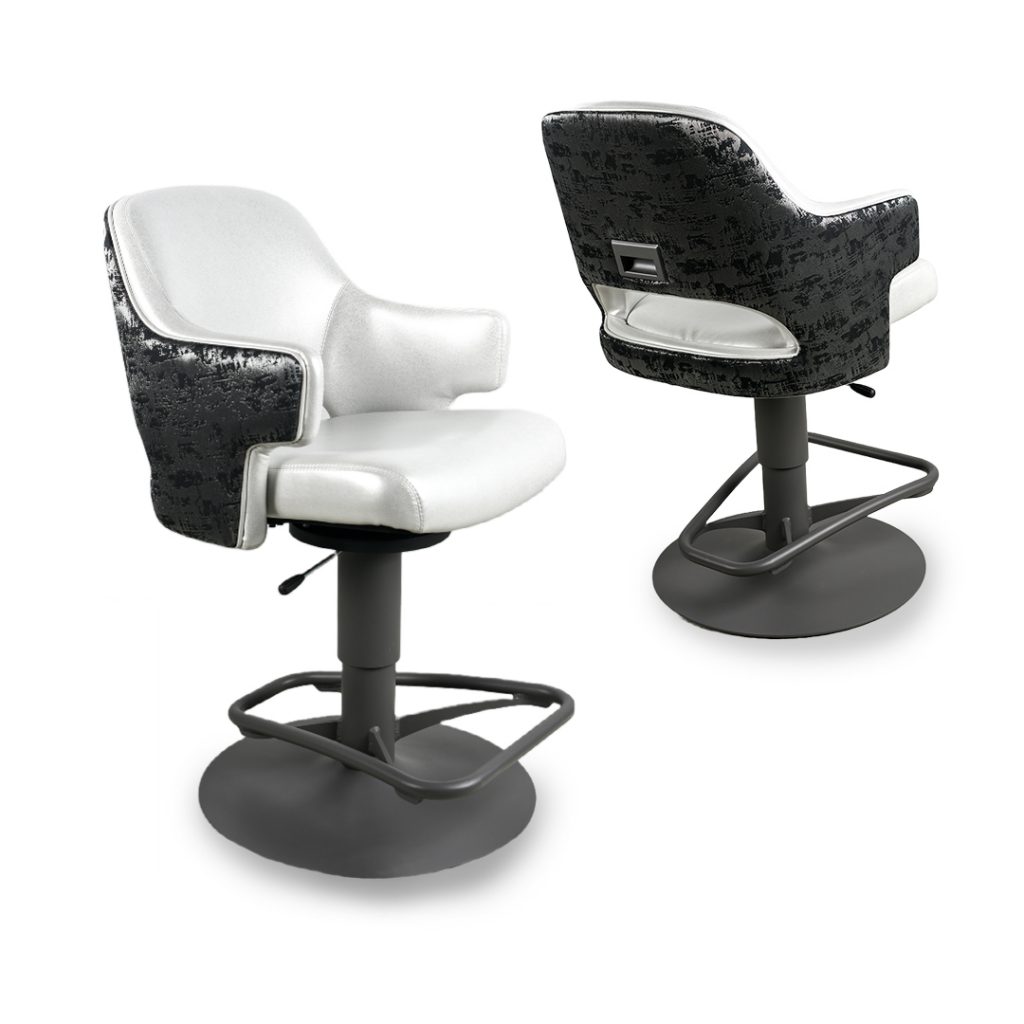 The Gary Platt design and engineering teams worked closely with Resorts World Las Vegas to create the unique collection – one where Gary Platt's legendary, unsurpassed comfort meets imaginative designs with inspired innovations, revolutionary ergonomics and details for the modern consumer.
The Aurora's ingenious design includes a player-adjustable pedestal base, round footrest, rear seat vent and a quick-change seat. The Aurora's deliberately modest arms gently surround players, and the chair back is covered in custom-designed upholstery. As with all Gary Platt chairs, the Aurora is filled with the company's exclusive cold-cured foam for unsurpassed comfort.
Recently, a live, in-casino test over several weeks compared slot performance with Gary Platt chairs and competitive products. Test results showed a 3 percent increase in time-on-device and an 11 percent increase in coin-in. Click to read more: Study Results
Get inspired by Gary Platt's installation gallery and join Gary Platt on LinkedIn, Twitter, Facebook, and Instagram.
About Gary Platt Manufacturing
For more than 20 years, Gary Platt Manufacturing has been the world's leading provider of performance casino seating. Gary Platt produces premium seating for casinos on five continents and creates chairs for a wide range casino, office, and hospitality uses. The design team has more than 50 years of experience in providing products with unsurpassed comfort, durability, and design. For more information, visit Gary Platt at www.garyplatt.com.
# # #
Media Contact:
Paul Speirs-Hernandez, Steinbeck Communications
+1 (702) 413-4278, paul@steinbeckcommunications.com