Gary Platt Manufacturing Donates One-0f-a-Kind Chair to DG Smalling Exhibit at Choctaw Casino & Resort- Durant
"Lady Justice" Chair a collaboration between Gary Platt, Smalling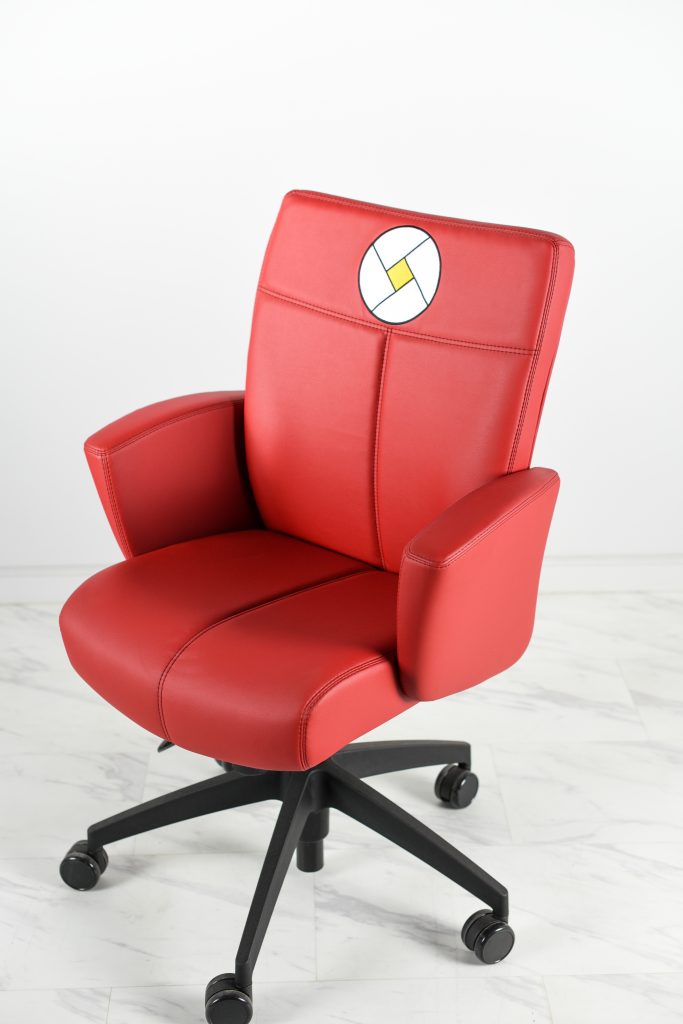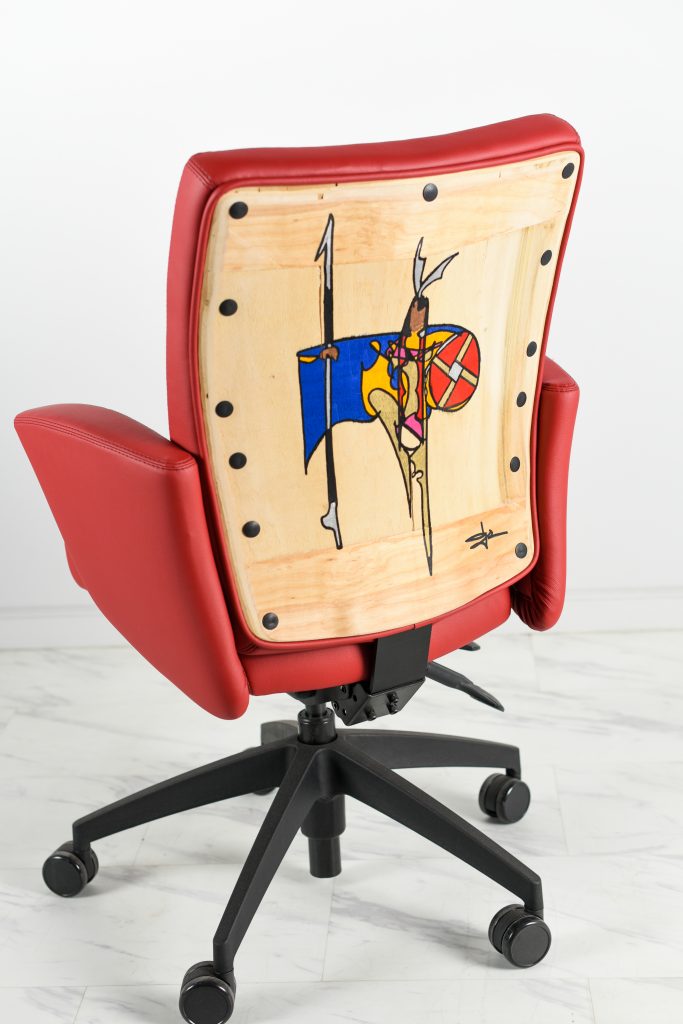 RENO, Nev. (July 11, 2022) – Gary Platt Manufacturing has donated a one-of-a-kind chair to an exhibit of works by renowned Native artist DG Smalling. The exhibit is staged in the Sky Tower Gallery at Choctaw Casino & Resort- Durant and runs now through August.
Smalling is a Master Artist for the Choctaw Nation, and the chair features his "Lady Justice" artwork, which was originally created during a National Native American Heritage Month event held by the Bureau of Indian Affairs in Washington, D.C., in November 2018. The painting's name became the namesake for Operation Lady Justice, a U.S. initiative formed by the Department of Justice aimed at addressing the crisis of missing and murdered Indigenous Women.
The "Lady Justice" chair is one of several collaborations between Gary Platt and Smalling, including various chair backs featuring Smalling's artistry and a special mask called "Spread Love," which was created to benefit the Allied Arts Central Oklahoma Arts Relief Fund for COVID-19.
Gary Platt CEO Joe Esposito said, "We are very proud of our collaborations with DG Smalling, one of the premiere artists in Native history and in U.S. history. As a company of artisans, everyone at Gary Platt appreciates the importance of art and storytelling, and we are thrilled to be a part of this exciting new exhibition celebrating DG's work."
"It has been a distinct honor being associated with the United States Department of Interior and Justice initial Operation Lady Justice Task-force addressing Murdered and Missing Indigenous Women in Indian Country. Throughout this time Gary Platt Manufacturing has encouraged and supported my efforts to bring light to this issue through my art," said DG Smalling. "This relationship has been affirming and engaging. It is not lost me that in the casino/entertainment industry that GPM was the first to market and remains the leader. And to collaborate, create, and innovate together is fantastic. Watch out! We will be doing much more…coming to the Indian Country nearest you."
"It is important to share Choctaw's history and culture with our guests and one of the best ways we have found to do so is through art. Our new Sky Tower in Durant, Oklahoma is both a resort and an art gallery featuring more than 50 works by Choctaw artists, including D.G. Smalling. D.G. is a big part of the collection and we are thrilled and honored to have Lady Justice on hand for his Sky Tower exhibit," said Wendy Carter, Executive Director of Gaming Marketing at Choctaw Nation of Oklahoma. "We are grateful to Gary Platt and D.G. for their collaboration. The chair you have created is truly a work of art and we can't wait for our guests to see this amazing piece."
For information on Operation Lady Justice, visit operationladyjustice.usdoj.gov.
About Gary Platt Manufacturing
For more than 20 years, Gary Platt Manufacturing has been the world's leading provider of performance casino seating. Gary Platt produces premium seating for casinos on five continents and creates chairs for a wide range casino, office, and hospitality uses. The design team has more than 50 years of experience in providing products with unsurpassed comfort, durability, and design. For more information, visit Gary Platt at www.garyplatt.com.
# # #
Media Contact:
Paul Speirs-Hernandez, Steinbeck Communications
paul@steinbeckcommunications.com