Gary Platt Manufacturing Brings Unsurpassed Convention Seating to VenueConnect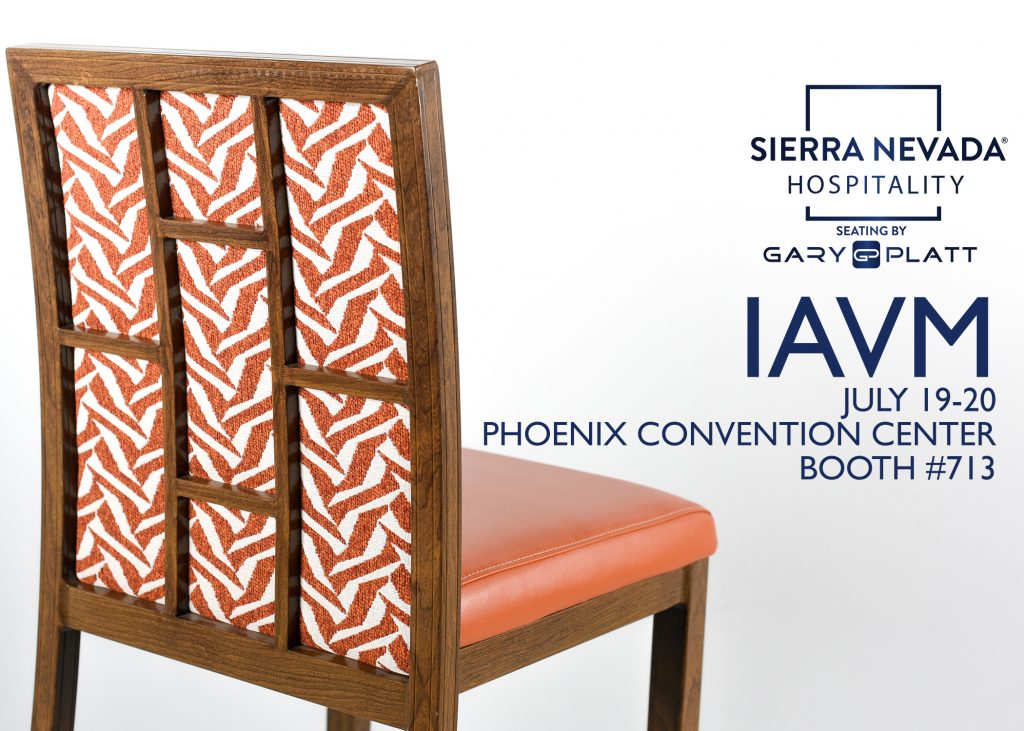 Gary Platt's Sierra Nevada Hospitality collection on display in booth #713
RENO, Nev. (July 15, 2022) – Gary Platt Manufacturing recently passed an incredible milestone by creating its 1 millionth casino chair. Now the company's Sierra Nevada Hospitality division is bringing its line of incredibly comfortable convention seating solutions to IAVM's 97th VenueConnect Annual Conference and Trade Show.
Gary Platt/Sierra Nevada Hospitality will be in booth #713 showcasing the world's most comfortable and durable convention chairs. Sierra Nevada Hospitality offers 17 convention models to choose from including the Forum stackable chair, which stacks 10 high.
The Forum and all banquet-style chairs in Sierra Nevada Hospitality's expansive portfolio are designed for heavy and flexible use that a banquet/convention space demand. This means, they are stackable, portable, durable, and comfortable.
Gary Platt's Forum model is found in Caesars Entertainment properties in Las Vegas and Atlantic City. At the time of its installation, Caesars said the company selected the Sierra Nevada Hospitality, Forum model because of its unsurpassed quality and flexibility in customization. Gary Platt worked closely with Caesars to customize the chair and further enhance the convention areas' look and feel.
Beyond function, chairs from Sierra Nevada Hospitality are highly customizable, from seat to back shape, leg design and color, fabrication and materials.
In addition to convention seating, Gary Platt's Sierra Nevada Hospitality line features more than 100 different chairs for a wide variety of needs across the operation, including bars, banquet, convention, dining, hospitality, office, and wedding.
For information, visit garyplatt.com/hospitality, and get inspired by Gary Platt's installation gallery. Join Gary Platt on LinkedIn, Twitter, Facebook, and Instagram.
About Gary Platt Manufacturing
For more than 20 years, Gary Platt Manufacturing has been the world's leading provider of performance casino seating. Gary Platt produces premium seating for casinos on five continents and creates chairs for a wide range casino, office, and hospitality uses. The design team has more than 50 years of experience in providing products with unsurpassed comfort, durability, and design. For more information, visit Gary Platt at www.garyplatt.com.
# # #
Media Contact:
Paul Speirs-Hernandez, Steinbeck Communications
+1 (702) 413-4278, paul@steinbeckcommunications.com