Gary Platt Manufacturing and Gitchi Gaming Bring Unsurpassed Seating Comfort to OIGA
Showing new seating collections and new designs by DG Smalling
RENO, Nev. (August 16, 2021) – Unsurpassed seating solutions for casino, office, and hospitality, along with exclusive designs by Native artist, DG Smalling, take center stage as Gary Platt and longtime partner, Gitchi Gaming, exhibit at OIGA 2021.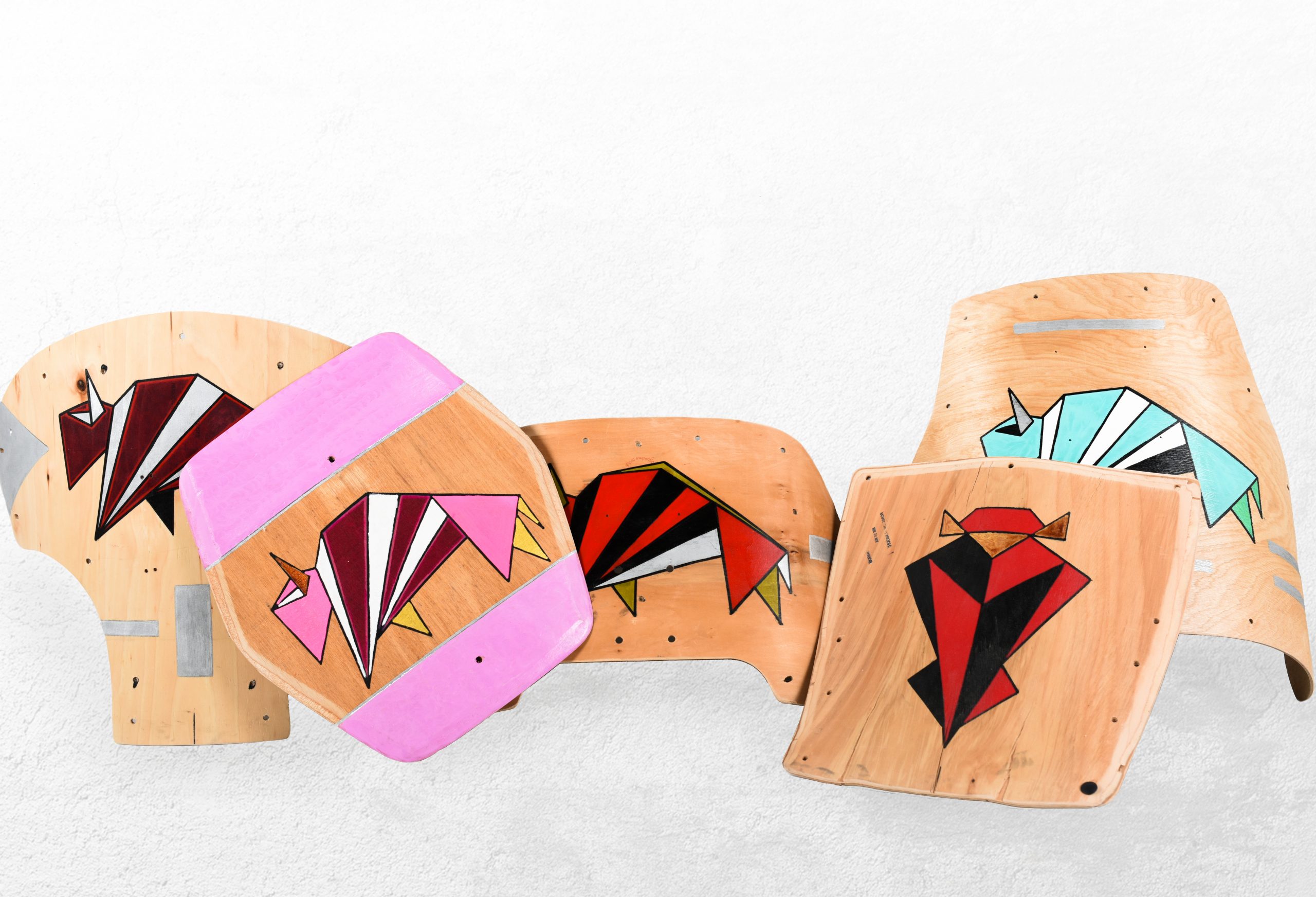 Gary Platt and Gitchi Gaming's booth at OIGA will be filled with a blend of new and classic chair models. Additionally, Gary Platt has been collaborating with Smalling for several years and will display its Lugano model with Smalling's "Operation Lady Justice" design. Gary Platt will also show its patented Tesla model with a back designed by Smalling, as well as various chair backs featuring Smalling's artistry.
"We are excited for OIGA. Combining Gary Platt's unsurpassed designs with Gitchi Gaming's tribal gaming expertise, as well as exclusive designs by the legend himself, DG Smalling, all adds up to what we know will be an outstanding show for us, and for our customers," said Joshua Corrick, Gary Platt CCO.
Among the new collections showing is Gary Platt's Collection for Resorts World Las Vegas, led by the all-new Aurora model, which features modest arms, a player-adjustable pedestal base, round footrest, rear seat vent, and a quick-change seat. While the model was created for Resorts World Las Vegas, it, and every chair in the collection, is now available for any casino and is completely customizable to fit each property's unique brand.
For the office, the new Maximus office-style chair was specifically designed for larger users and has achieved BIFMA x 5.11 certification and passes BIFMA testing up to 500 pounds.
In addition, part of the booth will showcase Gary Platt's diverse Sierra Nevada Hospitality collection, with more than 100 different chairs for a wide variety of needs across the operation, including bars, restaurants, and banquet/convention spaces. Part of the Collection is the new Forum model, initially created for Caesars Entertainment, and now available and customizable for all hospitality operations.
For more information on Gary Platt's unsurpassed comfort, durability, and design visit Gary Platt and Gitching in OIGA booth #832 and DG Smalling in booth #929. Join Gary Platt online at garyplatt.com and on LinkedIn, Twitter, and Facebook.
 About Gary Platt Manufacturing
For more than 20 years, Gary Platt Manufacturing has been the world's leading provider of performance casino seating. Gary Platt produces premium seating for casinos on five continents and creates chairs for a wide range casino, office, and hospitality uses. The design team has more than 50 years of experience in providing products with unsurpassed comfort, durability, and design. For more information, visit Gary Platt at www.garyplatt.com.
About Gitchi Gaming
Gitchi Gaming, Inc. is a Native American owned and operated corporation supplying products and services to both Tribal and non-Native entities. Established in 1992, Gitchi Gaming is dedicated to providing the finest products available to the gaming community.
# # #
Media Contact:
Paul Speirs-Hernandez, Steinbeck Communications
+1 (702) 413-4278, paul@steinbeckcommunications.com