Gary Platt Manufacturing and D.G. Smalling Create "Spread Love" Mask
Percentage of proceeds benefit the Allied Arts Central Oklahoma Arts Relief Fund for COVID-19
RENO, Nev. (July 21, 2020) – Gary Platt Manufacturing has collaborated with renowned Choctaw Native artist Derek Grant "D.G." Smalling to create a new mask that Smalling has named "Spread Love." The masks are available for sale now and a portion of the proceeds benefit the Allied Arts Central Oklahoma Arts Relief Fund for COVID-19.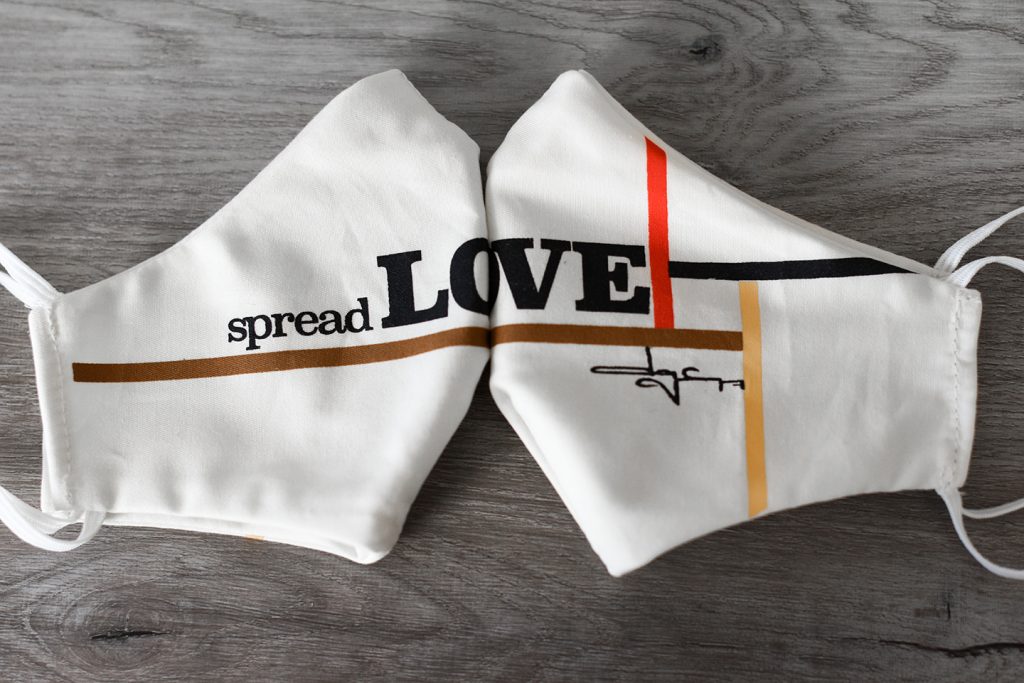 PHOTOS:Click here to download three high res images
The Spread Love style masks are available for individual and business sales. Gary Platt also provides premium flat and premium pleated masks. The masks are 100 percent cotton, washable, and reusable. Inquiries and order requests can be directed to (800) 969-0999 or by email at info@garyplatt.com.
The Spread Love mask is the latest in a series of cooperative efforts between Gary Platt and Smalling. Smalling, an Oklahoma Choctaw Native artist, is best known for his one-line, continuous drawing technique in which his pen never leaves the paper until the image is complete.
For this design, Smalling created interlocking arms to represent the fundamental ideals of Southeastern Native American concepts of community: four directions, four people, movement in same direction, grasping of wrists for bond, and an implied arm free for the individual. The colors reflect a simple children's hymn, "Red and Yellow, Black and White; we are precious in His sight."
Smalling said, "A more civil society is desperately needed. I hope this design inspires someone to stop and remember that we are created as one and then chooses to make their next action a good one."
"We are thrilled with the partnership we have developed with D.G., and we are honored to have the results of our efforts benefit a cause as incredible as the Allied Arts Central Oklahoma Arts Relief Fund for COVID-19," Gary Platt CEO Joe Esposito said. "This mask design is just the latest result of our work with D.G., a relationship we hope will continue to grow over the coming years."