ICE Totally Gaming 2017
Gary Platt will be co-exhibiting with Intergames and E-screen at ICE Totally Gaming 2017 this year at booth#: S5-200.
New and exciting chair models will be on display! Featuring: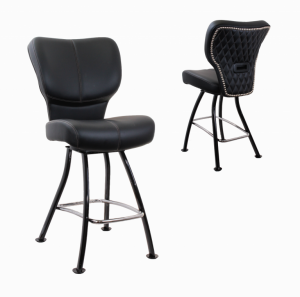 The Monaco coastline is perhaps the most upscale and stylish place in the world, and the new Monaco chair from Gary Platt is a daring new design worthy of its name. In flame-colored, stitched leather or bold studded black leather, complete with Gary Platt's signature comfort, the Monaco is a bold statement for your floor. Imagine the sophistication and beauty of Grace Kelly, with a whole lot of Formula One edge mixed in and you have the Monaco chair. Designed to strip down any concept of what a casino chair should be and remix it from the foundation up, Monaco chairs burst onto the casino seating scene with style and attitude. With a patent-pending design, this razor-sharp model brings a new meaning to comfortable chic. Monaco chairs are your property's ticket to a longer time-on-device and a Monte Carlo-esqe essence.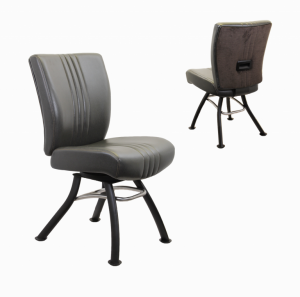 As sleek and elegant as the Italian beach that bears its name, the Lido chair by Gary Platt is a perfect combination of comfort and style. Available in multiple configurations for every area of the casino, the Lido has dozens of options for customization to your exact taste. Graceful and elegant of bearing, the Lido is the definition of poise. This chair was designed to be the perfect posture chair, keeping backs relaxed and supported during long time use. With a flowing, natural design, the Lido chair is the preferred seating for seasoned comfort aficionados. Bond to meet and exceed the time-on-device needs of an gaming property, the Lido guarantees rave reviews and happy players.
Visit for the best seats at the Expo!
RSVP on the Facebook Event Page.
Click Here to register for ICE.
ICE Totally Gaming 2017
It is a brave new world and the award winning show ICE Totally Gaming returns on the 7-9 February 2017 to London ExCel. ICE 2016 delivered a record audited total attendance of 28,487, further increasing the reputation of ICE as the most international business event anywhere in gaming.