Gary Platt Manufacturing Names New VP of Finance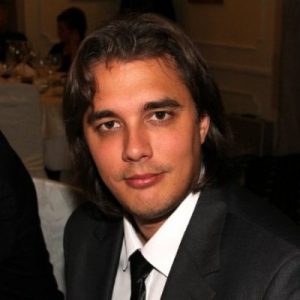 RENO, Nev. (April 17, 2017) – Gary Platt Manufacturing has named its new Vice President of Finance. Having served as a financial advisor to Gary Platt for several months, Marek Petrilak has been formally tapped for the job, bringing a world of experience to Gary Platt.
Petrilak has worked in finance departments in four countries on two continents, giving crucial global production insight at a time when Gary Platt is expanding its footprint worldwide.
Most recently, Petrilak served as Finance & Control Manager for Whirlpool Corp. in the company's Isithebe production plant in South Africa. He has also served as Senior Financial Analyst and as Google Reporting Implementation Manager for Comerio's EMEA headquarters in Italy; as Finance Controller for Cassinetta ETS; as Finance Controller for the Swedish production plant Norrkoping; and as Finance Analyst for Poprad, a production plant in Slovakia.
Petrilak holds a master's degree from Economic University, Faculty of Commerce, Bratislava, Slovakia.
"Gary Platt operates a major manufacturing plant in Reno, Nevada, and our footprint stretches across North America. As we aggressively move to expand further into Europe and into Latin America and Asia, Marek brings unique global insights that will prove extremely valuable to Gary Platt and to our customers," said Gary Platt President Skip Davis.
Gary Platt's extensive line of custom-made chairs can be found in casinos of all sizes on five continents. Discover your next favorite chair at garyplatt.com and join the company on Facebook, LinkedIn, and Twitter.
About Gary Platt Manufacturing
For more than 20 years, Gary Platt Manufacturing has been the world's leading provider of performance casino seating. The design team has more than 50 years of experience in providing products with unsurpassed comfort and excellence. Gary Platt produces premium seating for casinos on five continents and creates chairs for slots, table games, poker, bar-top, and bingo. For more information, visit Gary Platt at www.garyplatt.com. # # # Contact: Paul Speirs-Hernandez paul@steinbeckcommunications.com