EFA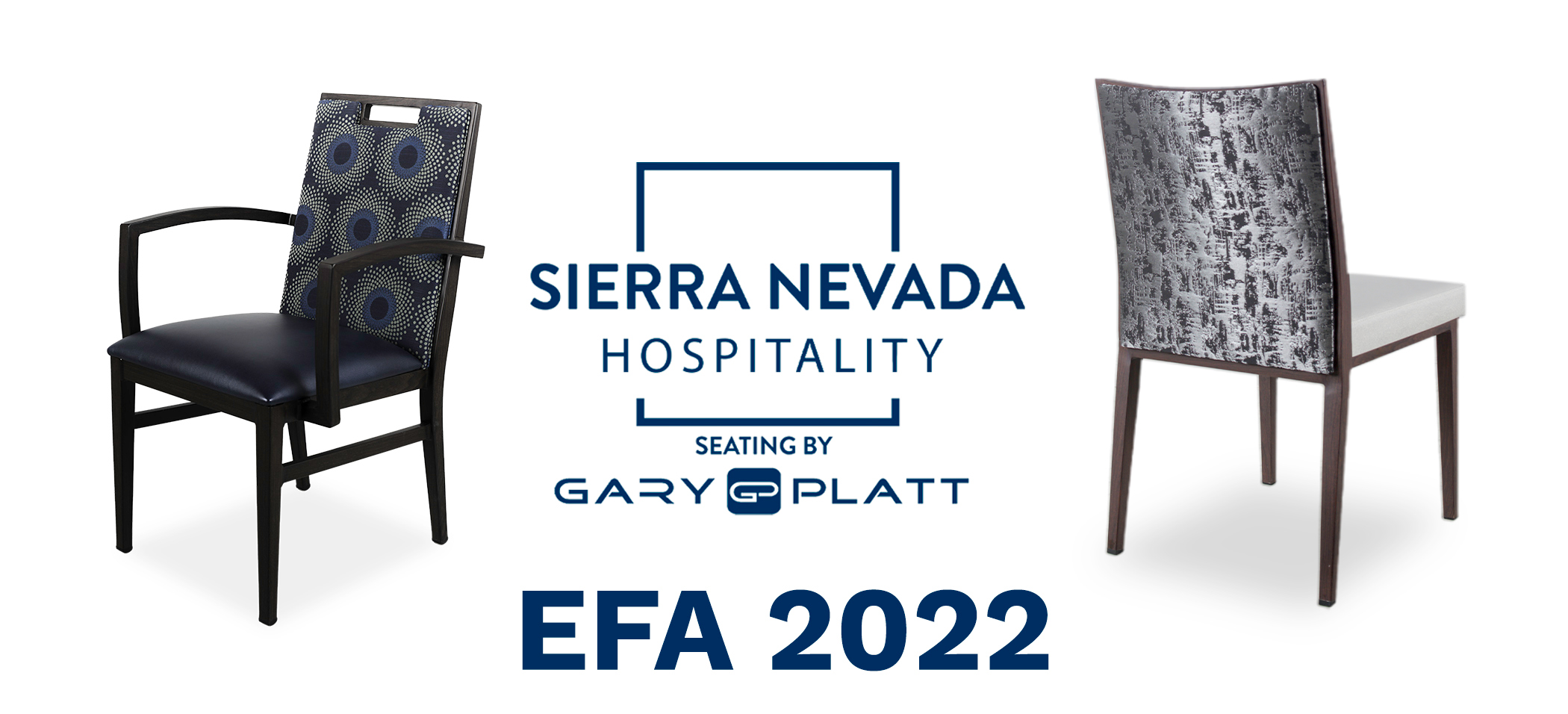 Come visit us at
Environments for Aging
Booth #227
Wisconsin Center,
Milwaukee, WI
| | |
| --- | --- |
| Sunday, April 3 | 3:30 p.m. – 5:30 p.m. |
| Monday, April 4 | 11:30 a.m. – 2:30 p.m. |
| Tuesday, April 5 | 9:30 a.m. – 11:00 a.m. |
Why sit with us?
Sierra Nevada Hospitality has teamed up with Gary Platt, who manufactures many of the world's casino chairs. Gary Platt's chairs have been Unsurpassed for over 20 years due to their innovative Platt-Foam. The Platt-Foam used in those casino chairs is the same foam that is used with Sierra Nevada Hospitality. You won't believe how comfortable it is until you try it.
Featuring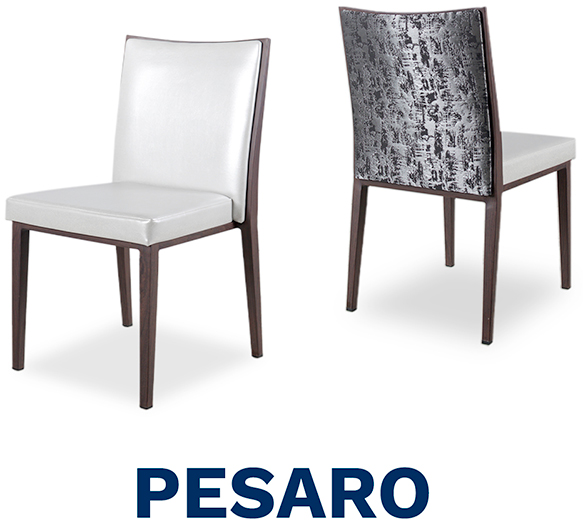 The new Sierra Nevada Hospitality collection by Gary Platt Manufacturing was created to bring more comfortable chairs to every sector of the hospitality sector. The collection has hundreds of models to choose from, each of which is hand-crated to each individual customer's exact specifications. The Pesaro comes in traditional table height as well as bar height is available with or without arms. The seat is filled with Gary Platt's exclusive cold-cured foam, which is comfortable and maintains its elasticity and shape for years. The entire chair was designed with dozens of ergonomics elements for a more comfortable sit.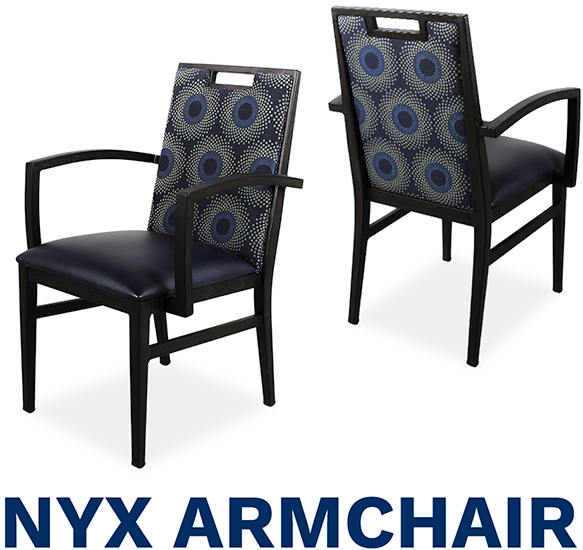 Sierra Nevada Hospitality caters to the comfort of hospitality seating, but the use and mobility is just as important. The NYX armchair is a versatile chair for bars, lounges, and banquets. Its handle and lightweight alum-wood bars make moving and stacking this chair effortless. Like all other Sierra Nevada Hospitality chairs, it comes with Platt-Foam cushions that will remain elastic for over 10 years. The comfortability and ergonomic design are bound to make your guests comfortable for years to come. Available in many different designs, guaranteed to fit a style you're searching for.