CMAA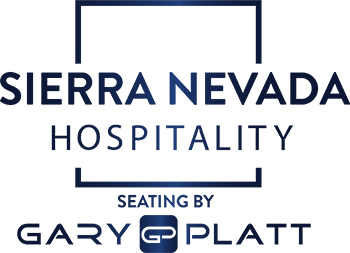 Come visit us at CMAA
Booth #1243
San Diego Convention Center
February 21st , 2020 from 9:30am-3:00pm
February 22nd, 2022 from 9:30am-1:30pm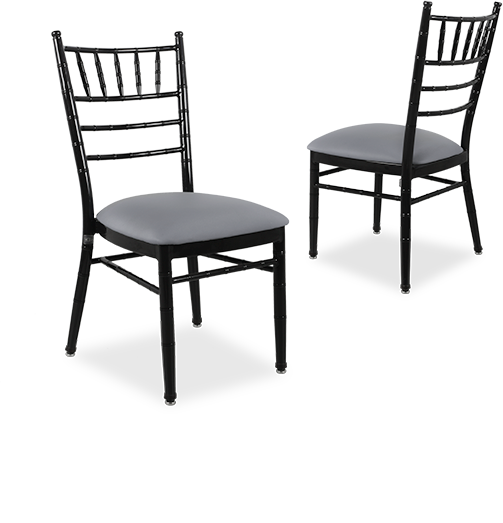 Named after a small coastal town in Italy, the Chiavari is a classic chair used for weddings, banquets, and other special events. Sierra Nevada Hospitality hosts 3 different styles including the Club Chiavari, Chiavari NT, and the Chiavari LF. The Club Chiavari features an optional upholstered back, 17" wide seat, and 1.5" tubing throughout. The Chiavari NT has a slightly skinnier 16" seat, vertical curve, and 1.25" tubing. Similar to the NT, the Chiavari LF has 1" tubing and a straight back. All three seats are supported with Platt-Foam for Unsurpassed Comfort.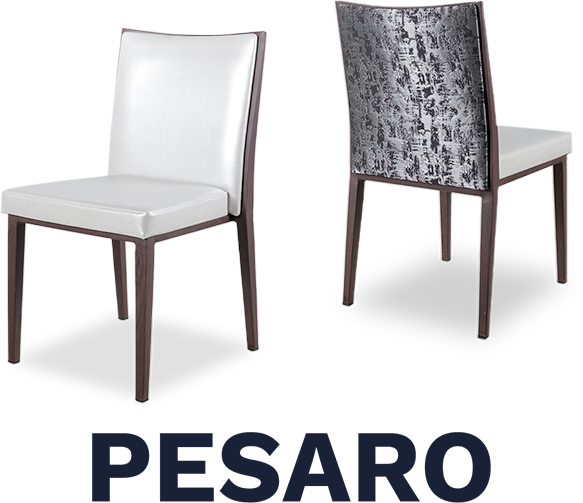 The new Sierra Nevada Hospitality collection by Gary Platt Manufacturing was created to bring more comfortable chairs to every sector of the hospitality sector. The collection has hundreds of models to choose from, each of which is hand-crafted to each individual customer's exact specifications. The Pesaro comes in traditional table height as well as bar height is available with or without arms. The seat is filled with Gary Platt's exclusive cold-cured foam, which is comfortable and maintains its elasticity and shape for years. The entire chair was designed with dozens of ergonomics elements for a more comfortable sit.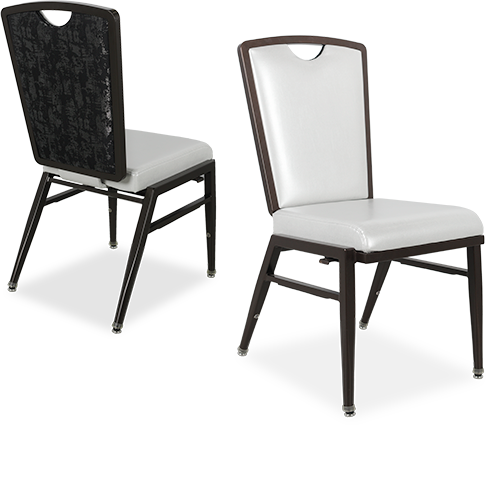 A favorite of many, the Forum chair is versatile in its abilities and long lasting comfort. Most notably, the Forum can stack up to 10 high. Stacking and moving these chairs has been designed to be easy with a handhold on the back that also features a purse hook. This traditional height chair is perfect for banquets and large gatherings guaranteed to comfort guests. The Forum will forever be known for its stackable comfort.