OIGA CONFERENCE AND TRADESHOW 2018
August 24, 2018
OIGA CONFERENCE AND TRADESHOW 2018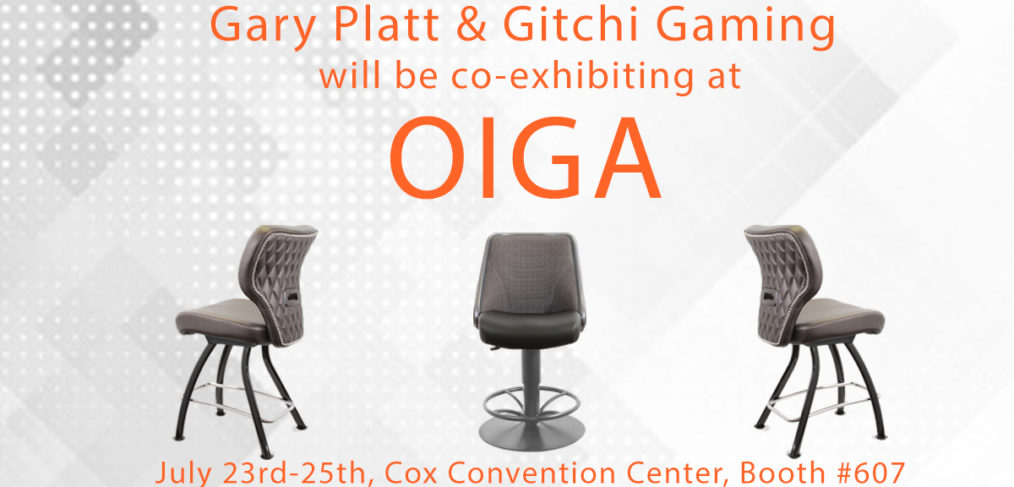 Phat Sourcing
OIGA Conference and Tradeshow 2018
July 17, 2018
OIGA Conference and Tradeshow 2018
Exhibit Hall Hours:
June 19th , 2017 8:00 AM- 6:30 PM  June 20th 8:00 AM- 4:30 PM
Booth#:
200
Location:
Scotiabank Convention Centre 6815 Stanley Ave, Niagara Falls, ON L2G 3Y9, Canada
Booth Number: 607
July 23rd-25th, 2018 
Cox Convention Center 
1 Myriad Gardens
Oklahoma City, OK 73102
Exhibit Hall Hours:
July 24th , 2018 1:30 PM- 6:00 PM
July 25th, 2018 12:00 PM- 3:00 PM

At the Gary Platt & Gitchi Gaming Booth:
Gary Platt will be co-exhibiting cutting edge new casino seating designs this year alongside Gitchi Gaming, including our New Eclipse office seating, Monaco Quick change seat, Lugano on an Epic Pedestal, and Sonoma chair.
Tradeshow Description:
The 2018 OIGA Conference and Trade Show, otherwise known as 'the biggest little show in Indian Gaming,' will be held in Oklahoma City July 23-25, and will draw nearly 3,000 vendors, visitors and guest speakers to downtown Oklahoma City to celebrate and advance our industry. If you have never attended the OIGA Trade Show, you are in for a treat! It is a lively, fun, informative, high-energy assembly of some of the biggest names in the gaming and hospitality industries.
Gary Platt Manufacturing at Booth #607
Gary Platt will be co-exhibiting with Gitchi Gaming showcasing the best seating in the casino industry at booth #607! Take a look at some of the chairs that will be at our booth.
Visit for the best seats at the Expo!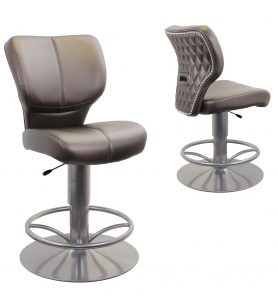 This beautiful chair has been one of the favorites since its launch in 2017. With sleek curves that attract the eye, and our comfort innovated into every stitch, The Monaco is sure to increase your players time-on-device. This chair is the definition of comfortable chic, and has the best of both worlds with its comfort and innovative design. The Monaco can be dressed up or down, and can come with any color, base or finish to match the interior design of any casino.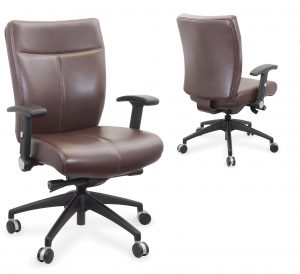 Need something sleek and professional that will fit into any office space or desk setting? The Eclipse series from Gary Platt is the perfect solution. This seat is engineered to withstand high use and performance while still giving unsurpassed comfort and extended sit time. The Eclipse upholstered series has distinctive center stitching on the front, and is designed with people sitting for extended amounts of time in mind. The Eclipse series, like all Gary Platt chairs, is designed with ergonomics to to ensure the ultimate comfort. The Eclipse series gives multiple options for seats, seat backs and bases to give unsurpassed comfort for longer play on device.